Spring and culture are here


I'm writing this from my study which is bathed in sunlight today. The birds are singing outside. I'm looking forward to working in the garden a little later today. I'm sure we're all enjoying the lighter evenings and it's not too dark when we get up either. It does seem that the seasons go on despite all the turmoil among the humans.
I've enjoyed a very cultural week recently: a cinema visit, two theatre visits, a theatre discussion group and we'll be going to the theatre again this week. It's good to see the entertainment world getting back on its feet but I note that ticket prices have rocketed. A friend in the trade tells me it's still all about 15% down on what it was pre-pandemic. Well, I'm doing my bit to support them.
Writing news
I was pleased to have two pieces of flash fiction placed in the Lancashire Authors' Association's flash fiction contest. Vain Courage was placed second and The Stranger on the Bridge came third. These will appear in this year's anthology.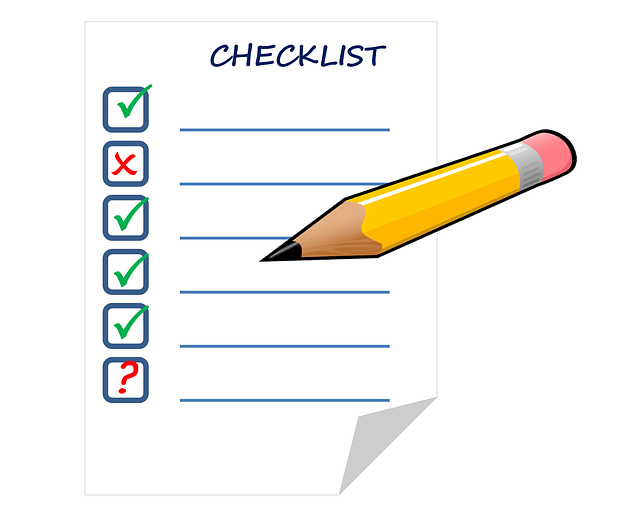 I'm offering several services on a pay what-you-can-afford basis:
critique of a YA novel

critique of a short story
one-to-one on whether to self-publish or not
a forty-five minute talk on Zoom for your writers' group on how to get published on CaféLit

one-to–one on Zoom to talk about your writing goals
critique of a picture book.
Find them all here: https://ko-fi.com/gilljames12122/commissions
You can read my review of Spring and Port Wine at the Bolton Octagon here: https://talkingaboutmygeneration.co.uk/review-spring-and-port-wine-at-the-bolton-octagon/
I've also written a review of Zack performed by our local am dram group: https://talkingaboutmygeneration.co.uk/review-zack-by-harold-brighouse-in-bury-theatre/
I've made a short video to go with The Big Book of Prompts which you can see here: https://www.youtube.com/watch?v=PdDptbz3v_c
You can find out more about the book itself here: http://www.thebridgetowncafebooksshop.co.uk/2023/02/the-big-book-of-prompts_27.html It might be worth a look if you've run out of ideas for your writing or if you're running a creative writing group.
I have another nostalgia article on Talking about My Generation: Port Isaac before Doc Martin. https://talkingaboutmygeneration.co.uk/i-do-love-to-be-beside-the-seaside-port-isaac-before-doc-martin/
I have two events coming up shortly: the online launch of my latest Schellberg cycle book: https://www.eventbrite.co.uk/e/face-to-face-with-the-fuhrer-online-launch-tickets-596668540667
And also some creative writing work Writing the Market https://www.eventbrite.co.uk/e/writing-the-market-tickets-597223370177 great if you live within striking distance of Bury, Lancs.
On My Blog
I've had three authors on my blog this month, all of whom have contributed to The Big Book of Prompts. They discuss their relationship with prompts. See what they have to say here: Dawn Knox, Amanda Jones and Allison Symes.
I also discuss

my writing

dreams and challenges:

Dreams and Challenges
The Young Person's Library
I've added four books this month:
Igloo by Jennifer Burkinshaw is a beautifully written gentle YA romance largely set in the Alps.
Friend or Foe by Brian Gallagher
is suitable for both upper primary and lower secondary. It has complex issues in it and centres on the Easter Rising in Ireland in 1916.
The Child that Books Built by Francis Spufford
is a good read for the scholar of children's literature.
Francis Spufford
helps us to define how children's literature works.
Recommended read
This month I'm recommending This Year It Will Be Different by Maeve Binchy.
This is a superb collection of short stories, all set around Christmas time.
I first came across Maeve Binchy when I bought a very tatty copy of her Light a Penny Candle from a second-hand bookshop in Spain. It made a good holiday read. Thereafter, I've been willing to buy her books in hardback as soon as they come out.
As I read this time I tried to work out why her writing is so effective. Her characters are very believable. She gives us a strong sense of time and place. The stories are plausible and help us to make sense of life.
This Year It Will Be Different is an engaging collection of stories which can be read at any time, not just at Christmas.
Giveaway
Note: these are usually mobi-files to be downloaded to a Kindle. Occasionally there are PDFs. This month I'm offering a Kindle file and a PDF of The Big Book of Prompts.
There are three prompts a day for the whole of 2023. Some are short and pithy, others are inspired by obscure days e.g. 8 January Bubble Bath Day, and some go into more detail on an aspect of writing craft. There are series that go over a number of days. A few prompts are about works in progress and several give you the choice of working with a text you have already created, creating something new or even editing a completed piece of work. But every prompt gives you the opportunity to write something as well.
These prompts were put together by writers published by the Bridge House, CaféLit and Chapeltown imprints, and their friends.
Happy writing!
Find out more. Grab your copy and lots of other freebies:
https://www.dropbox.com/sh/06zvsocut9aodjq/AADiKnA--ZoZitFnm_qq4Vkoa?dl=0
Note, you may have to copy and paste the link.
And please, please, please leave a review, perhaps on Amazon, Good Reads and / or Story Graph, when you've finished.
Note: Normally my books and the books supplied by the imprints I manage sell for anything from £0.99 to £10.99. Most on Kindle are about £2.99 and the average price for paperback is £7.00. Writers have to make a living. But I'm offering these free samples so that you can try before you buy.
The Schellberg Project
The posts may be helpful for teachers who are familiar with the Schellberg stories or who are teaching about the Holocaust. They may also be interesting for other readers of historical fiction.
Sometimes I also write about what might be useful to other writers.
I've added
just one post this month:
Nazi Language
where I discuss my experience of Nazi language.

Are we experiencing it today? Is what is happening now like what happened in Nazi Germany?
Some notes about my newsletters and blogs
They do overlap a little but here is a summary of what they all do.
Bridge House Authors For all those published by Bridge House, CaféLit, Chapeltown or The Red Telephone or interested in being published by us. General news about the imprints. News for writers. Links to book performance. Sign up here.
The Bridgetown Café Bookshop where you can buy my book and books published by Bridge House Publishing, CafeLit, Chapeltown Books and The Red Telephone. Visit us here.
Chapeltown Books News about our books. Sign up here.
The Creative Café Project News about the project and CaféLit – for the consumer rather than for the producer. Sign up here.
Gill's News: News about my writing, The Schellberg Project, School Visits and Events. Book recommendations and giveaways. Find it here.
Pushing Boundaries, Flying Higher News about conferences and workshops to do with the young adult novel. (infrequent postings) Sign up here.
Red Telephone Books News about our books and our authors. Sign up here.
A Publisher's Perspective Here I and some other editors blog as a publisher. Access this here.
The Creative Café Project Listings and reviews of creative cafés. See them here.
CaféLit Stories Find these here
Gill James Writer All about writing and about my books. View this here.
Gill's Recommended Reads Find information here about books that have taken me out of my editor's head and a reminder of the ones I've highlighted in this newsletter.
Gill's Sample Fiction Read some of my fiction here.
The House on Schellberg Street All about my Schellberg project. Read it here.
Writing Teacher All about teaching creative writing. Some creative writing exercises. Access this here. I also invite other writers to provide prompts and work for critique.
Books Books Books Weekly offers on our books and news of new books. Find them here.
The Young Person's Library The children's book catalogue. Access it here.
Fair Submissions Find it here.
Opportunities for writers
are added several times a day. Roughly once a month I send it out to a list. If you would like to be on that list, sign up here.
Happy reading and writing.